Opportunities
»
Free Associate Membership
Products and Services
»
Super Solo Ads
»
Extreme Traffic Pack
»
18 Memberships FREE for LIFE
Free Stuff
»
Internet Marketing For Newbies
»
Clickbank Super Store
Free Traffic Packages
»
500,000 Mega Ad Credits
»
Promote To ONE Million
Brought To You By
Ebony Shelley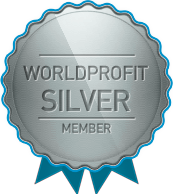 Published by: Ebony Shelley on 28-Sep-23
Not getting the results you want from your Ad Postings? This may be why.
1. No Offer Offers are what motivate, you and me, we all like a deal. It's the intricate dance of business, make an offer to entice. I want your offer, so I give you my contact details. No offer, no enticement, no carrot? No reason to give you my contact info. Doesn't matter if your ad is a landing page, an email newsletter, an optin box, a pop over, or a website - include an OFFER.
2. Misleading or Deceptive Headline. Don't Offer a FREE XBOX on your landing page and then redirect people to a site about your book on poetry. Don't start a potential business relationship with dishonesty. Make an offer, then take people to what you offered or dish it up. Be clever in your ad copy not deceptive.
3. NO headline Headlines are what grab people by the collar, and say LOOK AT THIS! The best headlines speak directly to the viewer, make an offer, give REASONS to keep reading, peak interest Your goal in posting ads is to get the lead - it all starts with a catchy headline!
4. Misspelling, grammatically incorrect Proof read your ads, start with the best possible impression!
5. URL doesn't work! Test your website links in your offers, you'd be SHOCKED at how often advertisers post invalid or incorrect links. You're flushing your ad dollars down the toilet every time a lead clicks on a dead link.
6. Words in your email newsletter trigger spam filters In email offers avoid words like GUARANTEED or any words that are vulgar, or offensive, filters will send them to the junk folder. Don't water down your copy by completely avoiding obvious spam trigger words like FREE but - DO try to use alternative words in subject lines for email marketing. If your posts / emails are being sent right to spam then your click rate will obviously be ZERO. If no one gets your email, nobody sees your offer no matter how well written. We've got a solution though, see #11 below.
7. No optin If you don't have an optin form on your landing pages you're losing LIST BUILDING opportunities. If your prospect gets your email, or sees your offer in a safelist, they may not want what you have right now, but may be willing to receive information,a free ebook, further details etc. Make a GREAT, no risk, no-obligation OFFER and get the lead! Build your list one person at a time, not by buying a subscriber list that may be email duds or bot-generated.
8. Using a SALES Page when a LEAD PAGE is better There is a a time and a place for a Sales Page, there is also a time and place for a LEAD page. If using Safelists and Exchanges post LEAD pages NOT sales pages.
9. Not Targeted If your ad is meant to be seen by Pet Groomers in Saskatchewan, do your best to make sure that's who sees your ad. A customer of ours, recently set up a Facebook Ad Campaign and opened it up to all of the USA. Problem was that he could only sell his product within Canada. If you aren't targeted your buyer you won't get buys.
10. All about YOU and not the Reader. People want to know INSTANTLY the benefits you have to offer - life is busy - get to the point! If you are offering a free $25 GIFT CARD that's your headline! "Get a $25 Gift Card!" Better than. "OUR COMPANY is AMAZING. We offer all kinds of stuff including Gift Cards when you sign up." The first one INVITES a CLICK. I want to know how to get that GIFT CARD! The second headline puts me to sleeeeep. ZZZZ. Talk to me in your ads, to me personally, talk to me directly. I'm a me, one person, not a crowd of somebodys. Trim and TWEAK your ad copy, whittle it down to the fewest number of words that say the MOST.
11. Not using Certified Email Delivery Services. Email providers have filters for good reason - to weed out spam and mass junk email. The problem is that in doing so it often means GOOD, legitimate email from YOU, end up in a junk folder. There is a solution though! Certified Email Delivery services like that offered at Worldprofit helps get MORE of your email into the INBOXES of your prospects.
Resource
Get a free Worldprofit Associate Membership here. Our experts can help you be a better marketers. Find out why Worldprofit has been the industry leader in affiliate marketing for over 25 years. http://uluv3me.alpilean.hop.clickbank.net Republished with author's permission by Ebony Shelley http://MoneyMakersVision.com